Want A Professional, Fun,
And Relevant Way To Impact Others?
Create your podcast with us! We provide you with everything from successful planning, producing and promoting your podcast. Or learn the process yourself, through our tailored workshops.
Maximise the difference you are already making
Through accessible communication. We'll expand your reach, get your voice heard, and by the right people. In a way that's engaging to them, and fun for you. And with a bespoke strategy that creates the impact you want.
Whether you're a health organisation, educational institution, non-profit, NGO, foundation or association, podcasting is an effective and purposeful way to connect you to your community.
In the last month, over 8 million Australians listened to a podcast.
Largely because they're entertaining, easy to access and don't require screen time.
60% of listeners see podcasts as providing a wider range of subjects and perspectives than other forms of media.
Making podcasts a highly effective and accessible way to reach, connect with and help your audience.
70% of consumers listen to podcasts to be informed.
And many see podcasts as a more convenient way to access information than other forms of media.
That's why when you get it right, podcasting becomes an invaluable tool for your organisation to create a genuine difference.
You bring your message. We expand your impact.
Having a great idea, recording, and posting it online is just the tip of the iceberg.
Your podcast's success relies on what is hidden beneath the surface. You need a service that cares about people as much as you do.
We specialise in the little-known technical and strategic elements that get your message to those who need to hear it.
We can take care of everything, including critical aspects you can't google. Check out our range of services to understand what we can do for you.
Send An Enquiry
Our services are tailored to your needs
We work where you need us. As either your entire podcasting crew or with your team to complement your existing skill sets.
Need to communicate, impact and engage with an external audience?
We'll create a branded podcast that professionally showcases your brand, message, and campaigns to the audience you wish to impact.
Want convenient communication within your team?
Let's create an internal podcast to conveniently and transparently inform your team of any necessary updates, details or upcoming changes you may have.
Or want to build your professional podcasts in-house?
You and your staff can take our all-inclusive beginning-to-end podcasting course or any area-specific workshop. We will customise your training to meet your specific learning requirements.
At PSA, you receive support you can access instantly
With us, there is no such thing as a stupid question. We patiently guide you through the process so you are clear and confident. We are available to you personally, whenever you need us. No filling out forms, waiting days for email replies or the frustrating sound of the robot recorded message.
Need us right away? Just call or email us.
Get your successful strategy with confidence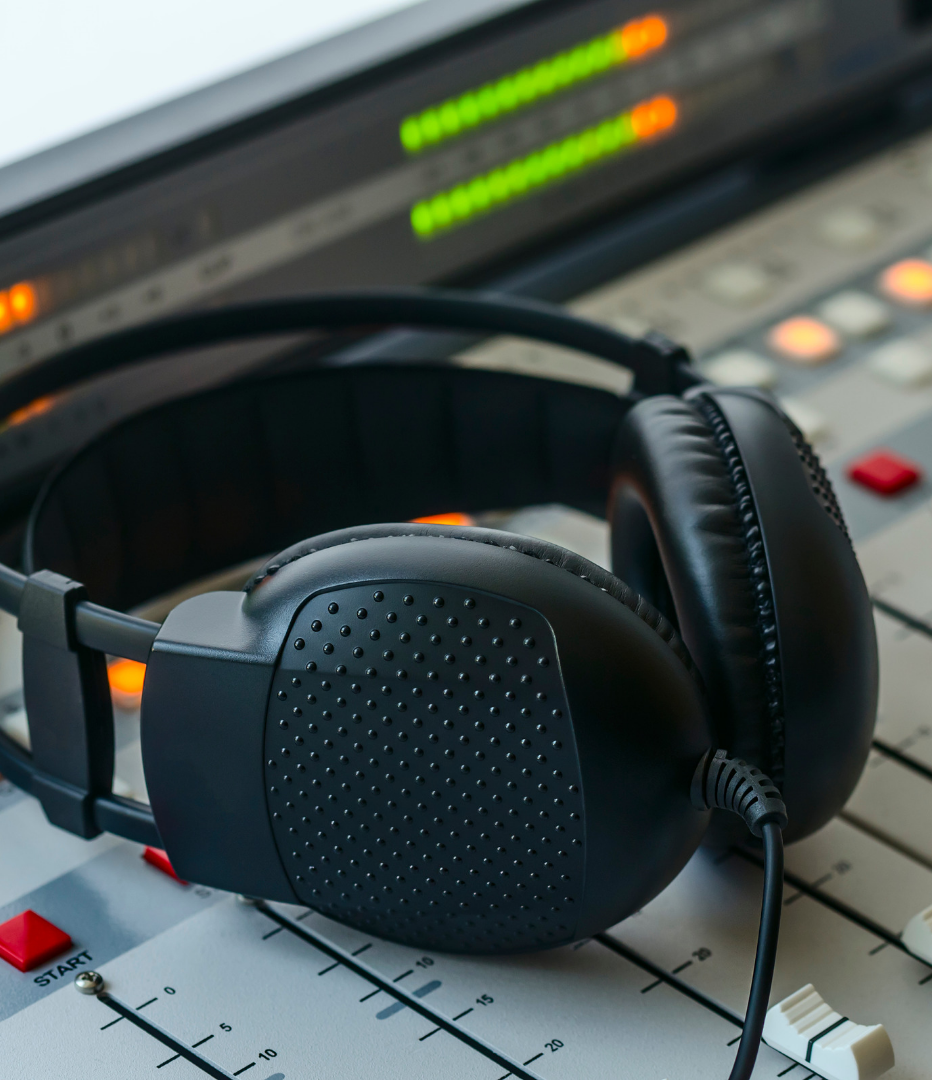 Most podcasts fail, but not because of the content. It's because of the lack of specialist knowledge and strategic planning needed to make them a success. We are podcasters after all! So you can be confident that every detail is covered. Which leaves you to focus on what matters most; the message you need to share.
Book A Call With Us