We are podcasters. We not only understand the process, we absolutely love it. Not only are our team members podcast enthusiasts or creators themselves, they are as enthusiastic about listening to them as they are about making them. Simply, it's what makes us happy.
How our story became telling yours.
PSA is about much more than creating audio. We help you showcase your value in a way that impacts your audience more deeply — a reason why more than half of podcast listeners choose podcasts — and that's what gets us out of bed in the morning. We know we are helping you make a difference.
You could say it's like music to our ears, but much like your podcast intro, that music is only the beginning.
We understand that amplifying your voice is only the start of your journey. We listen to your goals and offer clear and forthright advice. We give you realistic possibilities, expectations and deadlines to ensure your process is free from stress and you are making the most of what podcasting has to offer.
Our Clients love that we're energetic, fun, patient and easy to talk to. That's just us. We get excited to learn about you and what you want out of this podcasting project. That's why you can rely on us. You know you will have full access to any support you need every step of the way, as well as having as much fun as we do.
Culture is at the centre of Podcast Services Australia. You are a part of that culture. Integrity, inclusion, honesty, value and of course enjoyment are the core of our foundations. We know you will experience these values throughout your podcast journey with us, and we can't wait to get started.
What do you get when you cross a Communication Skills Training Specialist with a Digital Development and Content Strategist?
Well, in our case, a marriage, a mortgage and a baby!
But more importantly for you; a combination of skills to create amazing podcasts.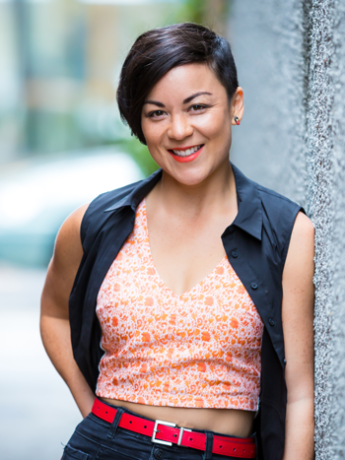 Communication Skills Specialist
Podcast Host with 2 million+ downloads
Christina is one of those people you can't quite believe exists.
After an impressive career in architecture, she ventured out on her own. Taking with her the imaginative creativity she used in architecture and launching it into many more exciting things.
Now, she is an international speaker, runs multiple businesses, has a very successful podcast, is married to Aaron our COO, has a 9-month-old baby and still has time to hone her ukulele skills.
Her company, The C Method, provides communication skills and public speaking for high performing professionals and business leaders. The C Method empowers people to speak with confidence and clarity. Christina was driven to this space by her strong belief that connecting through the voice is the key to creating impact.
The C Method was also the beginning of her podcast journey. When starting out, she launched her podcast 'Stand Out Get Noticed' to attract clients and showcase her own expertise. Now, with over 280 episodes and 2 million downloads, her podcast is still her main marketing tool today.
Her talent in producing her podcast started to get noticed by others in her network — seeing how successful she had been, others began to ask her how they could do the same. She was already running The C Method, but her passion for communication and her natural affinity for helping others compelled her towards starting PSA.
She just needed the perfect partner to get it off the ground.
Fortunately, she is married to him.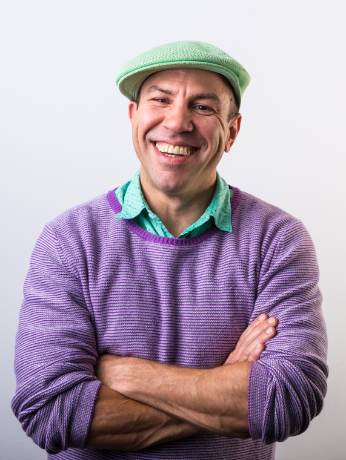 Aaron prides himself on his expertise in two things — podcasting, and his He-Man collection.
If google only answered questions about podcasting, Aaron would be the voice of Siri.
Aaron is famous for what his wife (and boss ;)) would call a "high-energy and honest communication style."
His unique understanding of audio strategy, user experience and digital design is a testament to the 15 years of experience he has in communications and digital development.
His passion for podcasting shines through every project he collaborates on. He deep-dives into the "why" of your podcast, providing you with a clearer understanding of your story in the process.
Aaron gets excited by the strategy of things. He gets huge enjoyment from planting the seeds, nurturing the sprout and watching the inevitable growth (this is probably one of the many reasons he owns such a vast number of succulents).
Working with Aaron is like working with a friend. He connects with you on a personal level and has a unique ability to quickly understand your value. He then uses that understanding to make sure that everything you have to offer is thoroughly communicated in your podcast.
We have a team of talented producers, editors, researchers, storytellers, content specialists, musicians, graphic designers, and copywriters.
We take care when selecting the members of our team. To ensure passion is at the centre of why they do what they do, and then have the exceptional skills to back it up! This means we can make sure that working with them is like working with us — fun, professional and achieving the results you set out to achieve.